About Camp Vietnam
CAMP VIETNAM 2018
Welcome to Camp Vietnam! Are you ready to experience the most life-changing journey ever in South East Asia? Created by the award-winning Camp Thailand team, we are a trusted name within the industry with years of experience behind us.
With each member of the team holding travel and South East Asia close to their hearts, here at Camp Vietnam we know what's important to each one of our applicants. We are there for each and every one of them every step of the way to ensure that everyone gets the best out of their time in Vietnam.
Whether you have previous experience or not, Camp Vietnam is guaranteed to leave you with memories for life and a place in your heart for the people of Vietnam.
Whether it be that you are a teacher looking to do something in your time off or a great addition to your gap year or simply looking for the perfect summer job abroad you have definitely come to the right place.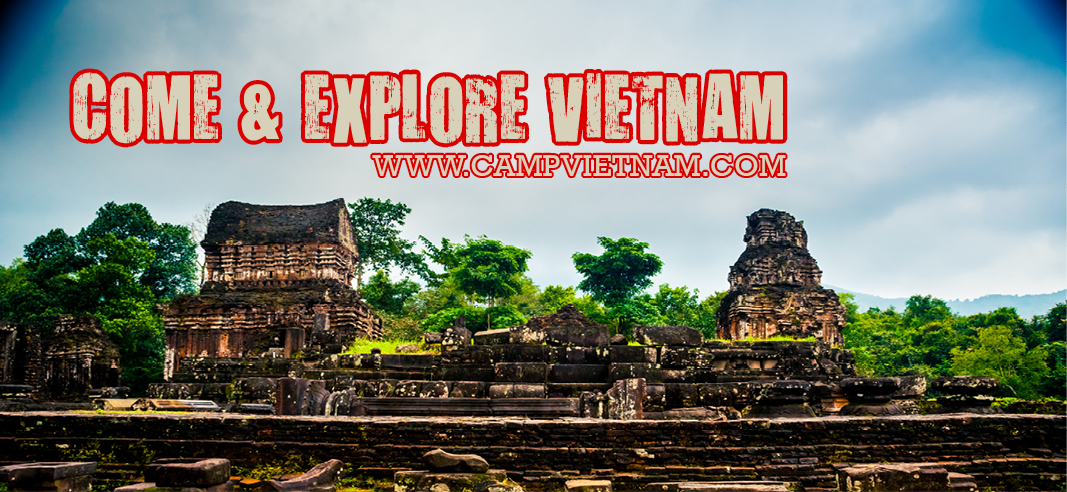 .
If a summer of sun, new friends, unbelievable experiences and unforgettable memories is your idea of fun then you need to come to Vietnam! So if you're looking for the ultimate summer experience, this is it. Get out of Europe! Get out of your comfort zone! Get to Camp Vietnam!
Knocking around Manchester? Don't forget to pop into our office! We have a Ping Pong table, fussball table and #FreeBiscuits, so come and join us for a game and a cuppa! Also once you're part of the family you will get good discounts on all of our other fantastic brands, AmeriCamp, Camp South Africa, Camp Canada, AusJob, Camp Cambodia and Invasion!
So come and see what all the hype of Camp Vietnam is about!
Itinerary
Day 1: Arrival:
Welcome to Camp Vietnam! You will be met and greeted by the Camp Vietnam team at the airport, before heading off with your new friends to check into your accommodation.
That evening you will enjoy a welcome meal and a trip to the famous Ta Hien Pub Street, the perfect way to meet your new friends and immerse yourself in Vietnamese culture.
Day 2: Old Quarter city walking and cyclo tour.
Today let's explore Hanoi like a Local by a walking and cyclo tour.
To start the trip, we enjoy a city walking tour through some of 'Hanoi's 36 Streets otherwise known as the Old Quarter. Since its creation the streets are named following their craftsman products, such as Sugar street, Mattress street, Silver Street, Silk Street etc… so you can see thousands of traditional craftsman shopkeepers scattered along the streets.
We will visit some historical features of ancient Hanoi, such as Hoan Kiem Lake, the Quan De Temple, get a cyclo to Hoa Lo Prison, then Women Museum. After that get a transfer to a locally famous noodle restaurant which Barack Obama visited and ate at during his time in Vietnam. You will truly get to experience how a 1,000-year-old-historical city kept its authentic life style until today.
Day 3 – 4: Mai Chau village!
On arrival in Lac Village, Mai Chau, you will be staying in a homestay–a traditional stilt house of Thai minority people. Enjoy some free time to relax after the journey. For lunch, you will then have chance to taste some local specialties in traditional stilt house of Thai people. Lac village is situated in a picturesque valley of peach orchards. There, you can walk along gravel tracks and small paths used by the locals or rent bicycles to explore the local area. The verdant and rugged mountain scenery, combined with the colourful local population, makes this an unforgettable place to visit.
Day 5 – 8 : Volunteering in Sapa.
Sapa is a beautiful rural area in the north-west of the country, it's rolling landscape composed of terraced-fields cultivated for crops are famous world-wide. Here you will be teaching in the local village schools as well as engaging in lots of fun games with the local children. Another two days will then be spent teaching in the ethnic minority villages in the mountains. These children have little or no access to resources that offer them the chance to learn English or practical skills and really relish the interaction with outsiders.
Day 9 – 10: Trekking in Sapa!
Free time to explore Sapa and the surrounding landscape. We'll also be going trekking through the preserved nature trails in the mountains – definitely bring a camera!
Day 11: Return to Hanoi.
You will get on one of the famous Vietnam day buses back to Hanoi from Sapa and we will be spending the night in a hotel where you will be able to chill out and have another explore around the beautiful city of Hanoi.
Day 12 – 16: Visiting rural villages teaching English and staying in local Pagodas.
You will be given the extraordinarily unique opportunity to teach in local pagodas ran by monks. You will teach English, run fun games and activities with the kids. You will even get to meet the monks and be taught Buddhism and Taoism from the higher monks. You will get an immersive opportunity to really integrate with the locals and get the true experience of a new culture that will be a true once in a lifetime experience.
Day 17-19: Halong Bay!
You will travel from Camp down to Ha Long Bay (An UNESCO World Heritage Site) to spend three days and two nights exploring this fantastic area. This globally-popular location, where mountains shoot up from out of the sea is a must see. You will explore caves, enjoy swimming and kayaking as well as trekking on one of the little islands in the water. You will spend two days sleeping on your boat waking up to the beautiful views that surround you.
Day 20: Free day Hanoi and farewell dinner.
Today you will have time to relax or buy souvenirs and immerse yourself in the hustle and bustle of Hanoi. Explore the Old Quarter or some local museums. Don't forget to try some local food or sneak off to Chicken Street. In the evening there will be a dinner arranged for everyone to get together before heading back home or to onward travels. This will be your last chance to soak up the Hanoi nightlife.
Day 21: Final Day of Camp Vietnam.
This is your final day at Camp Vietnam and we will be arranging a drop off at the international airport for you to get your flights home or to your next destination.
Day 22: Time to leave Camp Vietnam!